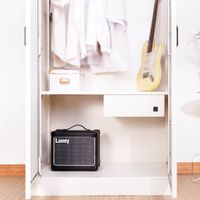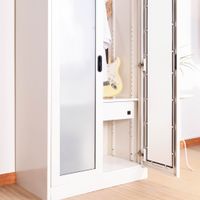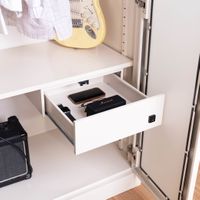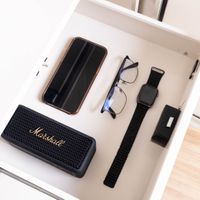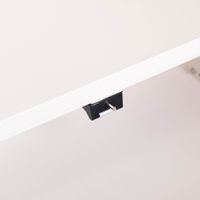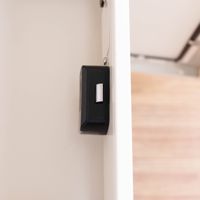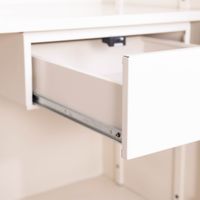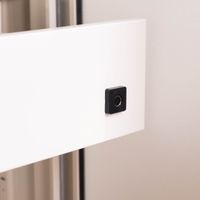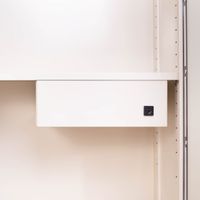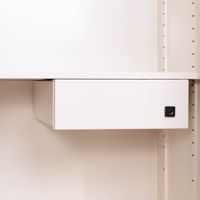 Drawers for wardrobes with fingerprint locks
Quantity :
Product Detail
Accessories for wardrobe. The drawer can be integrated into the original KIOSK wardrobe. Available for all models with any cabinet sizes 56 cm wide or more. The drawers are designed with a fingerprint lock system. Why finger print lock? 1. Forget about the hassle of carrying keys. 2..With AI Smart Fingerprint Algorithm system: with built-in self-learning algorithm programming, it can recognize up to 20 registered fingerprints. 3. Can unlock as fast as 0.5 seconds per opening 1 time. 4. No need for cumbersome application. 5. It is designed to charge with a USB port and can be used for up to 180 days on a single full charge. 6.KIOSK has designed the drawer to be able to attach to the cabinet shelf. Therefore, it is suitable for both old or new cabinets. Product Specification 1.USB charging: micro 2.Finger print capacity : up to 20 (2management finger print) 3.Battery :Lithium battery 1000mAh 3.7v Fully charged in two hours" 4.1 year warranty for lock system
Size
Width  41.3 cm. *  Height  16.2 cm. *  Depth  42.5 cm.
Recommend products