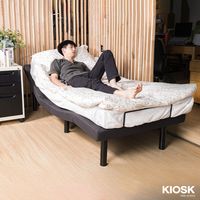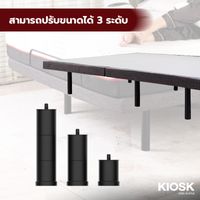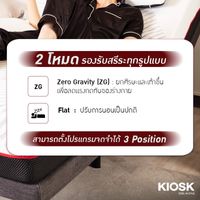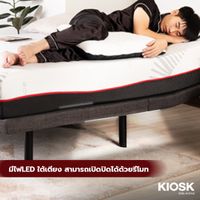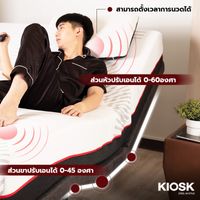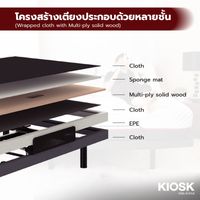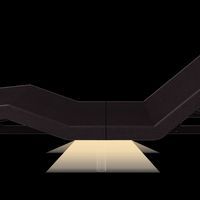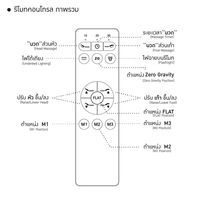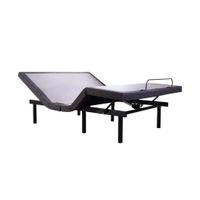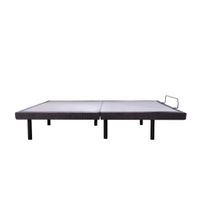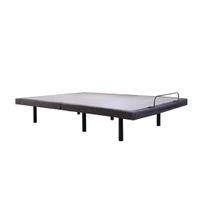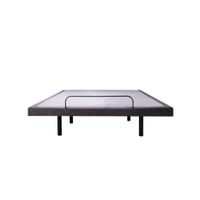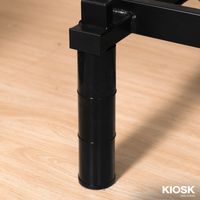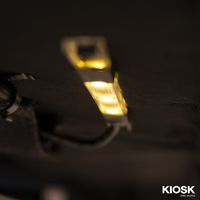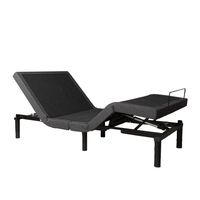 Electric adjustable bed size 3.5 feet with massage system
Quantity :
Product Detail
Healthy bed with electrically adjustable bed with multi functions. **Features of the electric adjustable bed** ▪️ The bed frame is made of durable steel. Can support a maximum weight of 340 kg or 750 pounds. ▪️ The bed structure is made of multi-layer solid wood, covered with sponge and fabric. for strength and comfort ▪️ Steel barrier at the end of the bed Prevent the mattress from sliding Can be used with all types of mattresses that can be bent. ▪️ Tall legs for easy cleaning under the bed. The height can be adjusted up to 3 levels. does not collect dust (Robot mopping the floor can survive) ▪️ There is a wireless remote control that can adjust various sleeping positions. and adjust the angle of the head and legs by yourself as you wish ▪️ The head can be adjusted from 0-60 degrees and the legs can be adjusted from 0-45 degrees. ▪️ There is a massage adjustment system that can be separately massaged on the head or feet or both points at the same time. With a vibration system to choose from up to 6 levels ▪️ The remote control has a flashlight system, making it easy to walk to the bathroom during the night. ▪️ There is a LED light system under the bed that can be turned off with a remote control. for going to the bathroom at night ▪️ Legs can be removed and folded, easy to transport. ▪️ Easy to assemble by yourself. (free assembly service) ▪️ Sound less than 60 decibels **Pre set Position system available in 2 modes** ▪️ Flat (lying down) ▪️ Zero Gravity (lying position helps to relax and prevent acid reflux) **Memory Position system can set up to 3 postures** **Automatic massage system** ▪️ Head specific massage system for relaxation from work ▪️ foot specific massage system To relieve pain from walking or running ▪️ Head and foot massage system for true relaxation ▪️ There are 6 massage levels to choose from. **Warranty** ▪️ 2 years motor and remote warranty ▪️ 6 year structural warranty and others !!!This price is excluding mattress.!!!
Size
Width  96 cm. *  Height  60 cm. *  Depth  203 cm.
Recommend products